Exhibitors:
---
WELLSPRING CHIROPRACTIC LIFESTYLE CENTER & MARKET: Online, clean-food grocery service
Wellspring Chiropractic Lifestyle Center, passionately dedicated to serving the greater Shelburne community with family wellness care for over 20 years, using light touch brain-based chiropractic care, SPACE-certified technology, guidance on nutrition, movement, posture and stress mastery, we exceed our practice members expectations by transforming their health experience.  Visit us to get 30% off your first order at Wellspring Market, an online grocery store for GMO-free food: lowest prices on internet, free shipping to your door!
---
HYPERBARIC VERMONT: Changing lives through Hyperbaric Oxygen Therapy
Hyperbaric oxygen therapy (HBOT) offers hope to people with many conditions for which standard medical treatment has little to offer. Our mission is to make HBOT accessible and affordable throughout Vermont. We do this by providing services directly at our treatment facilities, by supporting other physicians/organizations with a similar vision to do so through our affiliated treatment centers, and by providing education and outreach to providers and the public about the benefits of HBOT.
---
CEDAR WOOD NATURAL HEALTH CENTER: Nutrition Response Testing
Dr. Suzy Harris, holistic health physician and owner of Cedar Wood Natural Health Center, uses cutting edge, non-invasive techniques to evaluate your body's state of health.  This approach will detect underlying issues of toxicity, immune imbalances, gut imbalances and nutritional deficiencies. Dr. Harris offers clinically individualized nutritional healing programs and a collaborative approach with the other specialists on your wellness team. Complimentary health screenings are available to interested attendees!
www.cedarwoodnaturalhealthcenter.com
---
STANDARD ENZYME COMPANY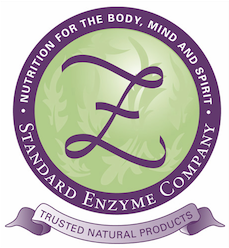 Standard Enzyme Company prides itself on being one of the premiere providers of professional-grade natural (in many cases wildcrafted and organic) products in the U.S. and international markets. With more than 500 vitamin, mineral, homeopathic, herbal, phenolic, and flower essence products, SEC is the vitamin line that professionals turn to.
---
MY COMMUNITY CLASSROOM: Homeschool platform
The first application of its kind dedicated to making homeschooling more organized, efficient and available by bringing your homeschooling experience together into one cohesive platform. MC2's vetting and review based system allows you to safely explore, find and connect with more like-minded families within your community, building your child's social network and creating new opportunities for growth and learning. You'll also have the opportunity to browse for hosts that specialize in what you're looking for! Like music or dance lessons, math, history, science experiments, plants & animals or even a new language! Or maybe YOU have something you'd like to offer to your community by becoming the community's newest host! Homeschooling is growing rapidly and now can be a part of this new era in education that just got a whole lot easier! Join us in our vision of revitalizing our children by promoting individualized learning to evolve a new generation of conscious, confident, intelligent and connected children!